03 THE SON
The Lord Jesus Christ is the eternal Son of God, eternally begotten from the Father.

He is God, who became man. He was conceived of the Holy Spirit and born of the virgin Mary. He is the true promised Messiah of both the covenant people of Israel and of the whole world, Jesus is the revelation of God to man, 'God so loved the world, that He gave His only begotten Son, that whoever believes in Him should not perish, but have everlasting life." (John 3:16)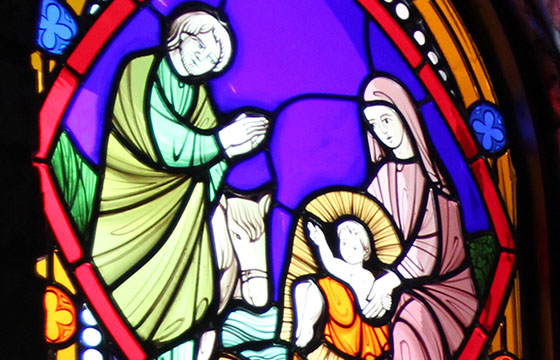 In His earthly ministry, Jesus perfectly revealed and demonstrated the will of God in word and deed Jesus only did what He saw His Father doing. He always did those things that pleased His Father. Our Lord Jesus Christ took upon Himself a sinless human nature, and identified Himself completely with mankind, yet without sin. He lived a holy, sinless life, fulfilling all righteousness in His own flesh through personal obedience to His Father, thereby fulfilling Biblical prophecies concerning Himself. Jesus Christ offered Himself as a sacrifice for sin according to the will of the Father. Through His substitutionary death on the cross, the Son of God made perfect atonement by His blood. His death on the cross paid for the sins of all, providing for the redemption of mankind from sin. All who believe in the Son of God receive the gift of eternal life and are born again.
Jesus was buried, and on the third day was resurrected with a glorified physical body, forever victorious over sin and death. He appeared to His disciples, ascended into heaven and is now exalted at the right hand of God, where He ever lives to make intercession for all believers. Jesus lives forever as perfect God and perfect man: two distinct natures inseparably united in one person. He is our Advocate, the One Mediator, fully God, fully man, in whose Person is accomplished the reconciliation between God and man. The Lord Jesus Christ will return in power and glory to judge the world and to complete His redemptive mission. He now dwells within all true believers as the living and ever-present Lord. His Kingdom is an ever-increasing Kingdom, and will have no end.