Busan INTERCESSION FOR THE NATIONS
AND THE CHURCHES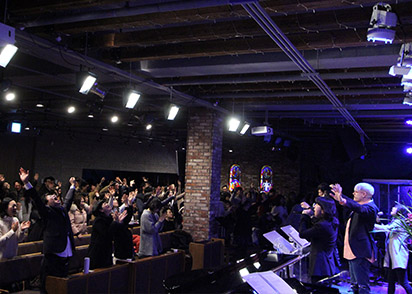 Worship Time
DAY

Every 1st Friday
TIME

8:00 pm
PLACE

Main Sanctuary
"..My house is the house of prayer.." Luke 19:46
Jesus said, "It is written, My house is the house of prayer.." Luke 19:46
Jesus defines the identification of His church as a 'house of prayer for all nations.' (Mark 11:17) It is our core mission to prepare the way of the King's coming. (Mark 1:3; Isa. 61:1-6) There are many other prayer meetings in our church, but this one is more focused on strategic prayers for the revival of the churches throughout the nations.
Praying in the Spirit of the Truth, in spiritual authority, in spiritual agreement, those are the keys to open the gate of revival. John 16:7; Matt. 18:18-20
When we pray in what Scripture teaches - the principles of prayer, we can see the power of heaven's kingdom manifests, here on earth.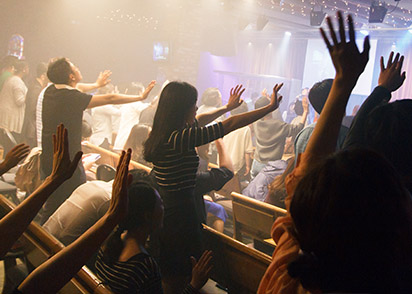 Worship Time
DAY

Every 2nd Friday
TIME

8:00 pm
PLACE

Main Sanctuary
A Call For Revival
This worship service is a gathering of saints of all ages and worshiping together.
God spoke and anointed through this congregation, and there were many testimonies about the grace of God and the work of the gospel. And there was freedom and victory in Jesus Christ, the advancement and leap of faith.
What God said to the prophet Joel will be fulfilled.
"And it shall come to pass afterward, that I will pour out my Spirit upon all flesh; and your sons and your daughters shall prophesy, your old men shall dream dreams, your young men shall see visions: And also on My menservants and on My maidservants I will pour out my spirit in those days." (Joel 2:28-29)
Through this meeting,
A generation that Extremely follows Jesus Christ as a disciple
A generation to seek for God's face and pray for the country and the church 
A generation consecrated for the kingdom of God and righteousness 
We are praying that this generation awake and rise up
We want to worship and pray together in response to God's holy calling. God is speaking to all generations of His Church. It is time for the army of the Lord, armed with the Word of God, to advance by faith.
"Ask of Me, and I will give You. The nations for Your heritance, And the ends of the earth for Your possession." Ps. 2:8